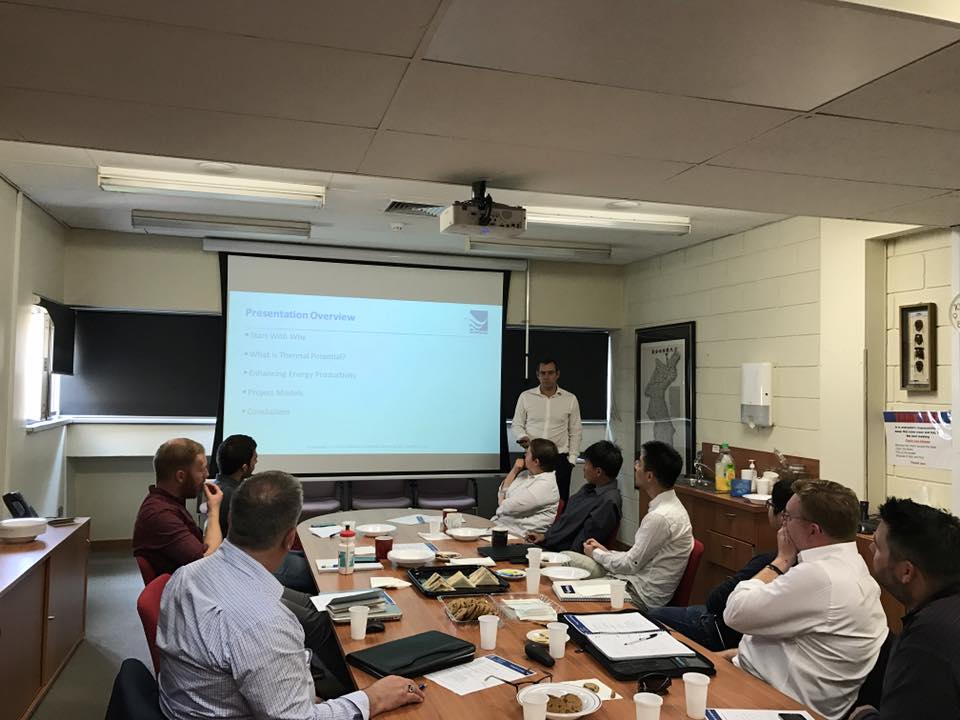 The inaugural Information Exchange Day with the University of Melbourne in early December 2016 was lauded as a great success by both parties.
Geoexchange staff were able to hear from and advise on current research activities at the University, while the postgraduate researchers from the University benefited from industry insights and the case studies that we shared.
The University is doing some great research across all spectrums of the industry. From the most complex of mathematical modelling on down hole thermal/ground particle interactions through to monitoring of residential systems, they have it covered.
From our internal perspective, we finally got to see the much anticipated presentation from Dr Su Huang on its PhD work on system optimisation while Clint Patzack presented on the ~1500 borehole Calgary International Airport project which he managed just before joining us.