The winners of the Australian Institute of Architects' 2016 NSW Architecture Awards have been announced and GeoExchange Australia has been involved with two separate homes, including the Wilkinson Award for excellence in a residential building:
Indigo Slam by Smart Design Studio – Wilkinson Award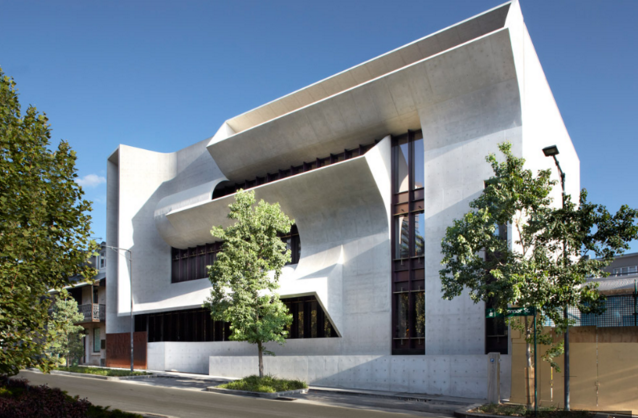 "An extraordinary house that adds to the reinvention of Chippendale as one of Sydney's artistic and cultural hubs through an 'extravagant sculptural exercise', has been awarded the Wilkinson Award for Residential Architecture – Houses (New).
Built for an art collector, the true mastery of Indigo Slam by Smart Design Studio lies within, through the internal manipulation of light, scale and materials in a 'deft choreography that creates an experience of calmness and serenity, an almost monastic quality', the jury said. " ~ Australian Institute of Architects
Indigo Slam is an inspiring residence built for an art collector in Sydney's Chippendale. The calmness and serenity of the space has been created with the help of a geoexchange heating, cooling and air conditioning system.
This geoexchange system was a true reflection of our LEAF Design Philosophy. In working closely with the architect, the geoexchange system was able to complement the vision of the architect and the art collector. The vertical borehole ground heat exchanger is connected with a WaterFurnace water to water GSHP for hydronic heating and a number of WaterFurnace 7 Series water to air GSHPs for ultra efficient and ultra quiet ducted heating and cooling. The geoexchange system is out of sight, out of hearing and out of mind while providing a high level of comfort. Very different indeed to most air conditioning systems that seem to impose themselves onto a home.
The Farm by Fergus Scott Architects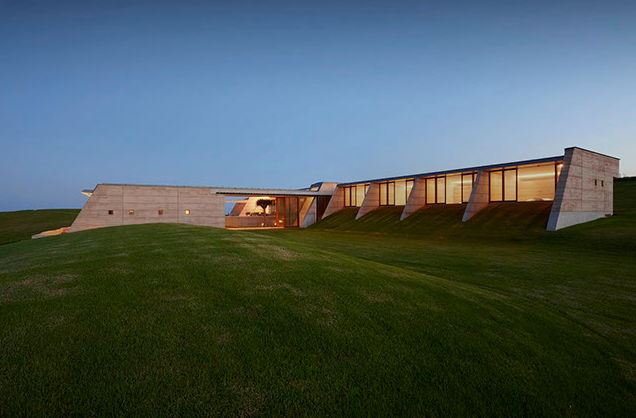 Congratulations also to The Farm by Fergus Scott Architects which also won an award for excellence in the same category. In this instance, we assisted with design and supplied the NIBE air to water heat pumps for the hydronic heating system.
The 2016 AIA jury citation noted that "the house is a sophisticated exploration of the courtyard form. It harnesses the experience of an outstandingly beautiful site, offering shelter and a variety of spatial experiences to fundamentally enhance the well being of it's occupants."
See more about the NSW Architecture Awards, visit  Australian Institute of Architects 
See more about Indigo Slam visit Smart Design Studio
See more about The Farm, visit Fergus Scott Architects