We love being involved in projects that go beyond the norm – and the Riverstone Castle in Oamaru, New Zealand is one such project. The Castle with moat, underground passageway, secret library and dungeon has been designed and built to last centuries. A geoexchange system is the perfect way to aid this longevity and the moat serves as the perfect heat exchanger.
We designed the geoexchange system and supplied the ground source heat pump. Our local installer in New Zealand, Ground Source New Zealand, installed the system.
Featured in the Guardian, click here to learn more.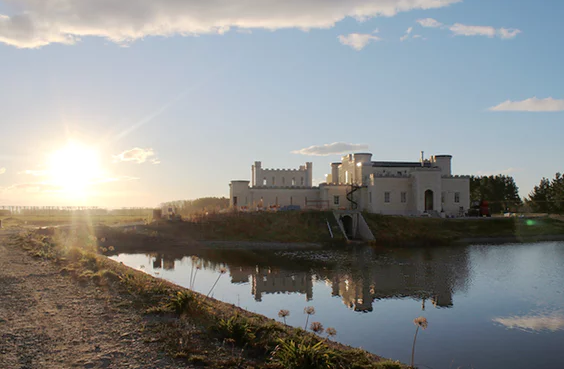 Photograph: Eleanor Ainge Roy for the Guardian